Napa Valley's Talented Musicians Come Together to Weave Soul-Stirring Melodies, Transforming the Historic Fuller Park Neighborhood into an Enchanting Stage of House Porches
Napa will hold its annual Porchfest this weekend, which promises to be enchanting and unforgettable. Porchfest showcases an eclectic mix of musical genres, ranging from soulful jazz and foot-tapping bluegrass to soothing acoustic melodies. With an array of talented performers, you'll be treated to a diverse selection of music that caters to all tastes.
Here is the lineup for 2023.
Porchfest has had surprise guest appearances by notable musicians and bands in recent years. In fact, at Porchfest 2019, actor and comedian Bill Murray decided to walk onto one porch and join in!  These special guests elevate the festival experience, making it an even more thrilling and memorable occasion.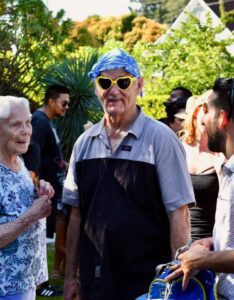 Below are compelling reasons why you should not miss this vibrant and community-driven music festival.
Charming Porch Settings
As you stroll through Napa's scenic neighborhoods, you'll find porches and lawns transformed into intimate stages for musicians. The charming settings provide a unique and personal connection between the artists and the audience, creating an unforgettable musical experience.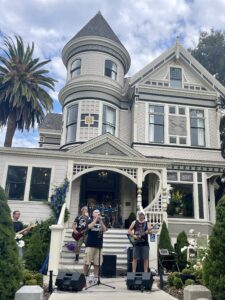 Community Spirit
Porchfest is all about celebrating togetherness. Joining this event will give you the opportunity to connect with fellow attendees and local residents. The festival fosters a strong sense of community and camaraderie that extends beyond the event itself.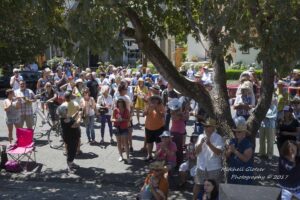 Supporting Local Artists
By attending Porchfest, you actively support local talent and emerging artists. The festival serves as a platform for musicians to showcase their craft and gain exposure, providing them with invaluable opportunities.
Artisanal Marketplace
Porchfest often features an artisanal marketplace where local vendors and artisans showcase their crafts and products. From handmade jewelry and art to unique home décor and locally sourced goods, the marketplace adds an extra layer of charm to the festival experience.
Memorable Networking
Whether you're a music enthusiast, a fellow artist, or simply someone who enjoys meaningful conversations, Porchfest offers an ideal environment for networking and building connections with like-minded individuals.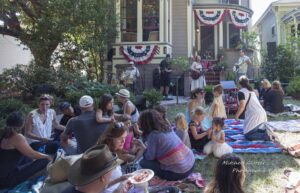 Eco-Conscious Experience
The organizers of Porchfest are committed to sustainability and eco-consciousness. By attending the event and embracing sustainable practices, you contribute to reducing its environmental impact.
Scenic Napa Setting
Napa Valley's natural beauty adds an extra layer of charm to the festival. Surrounded by picturesque vineyards and rolling hills, you'll enjoy a stunning backdrop for an exceptional weekend of music and merriment.
Inclusive and Welcoming
Porchfest is an inclusive event that welcomes people of all ages and backgrounds. It provides a safe and welcoming space for everyone to enjoy music and create lasting memories.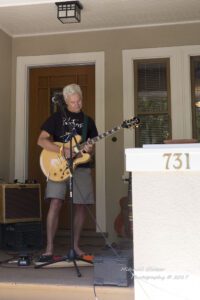 Positive Vibes
The festival exudes positive energy and happiness. Immerse yourself in the uplifting melodies and lively ambiance, and let the music take you on a journey of joy and inspiration.
There is no doubt that Porchfest in Napa will be memorable. From the vibrant performances to the connections you make, the memories you create during this event will be cherished for years to come.