Explore Napa Valley with Napa Concierge
From Hidden Gem Wineries to Secret Scenic Hideaways, This Region Has It All
Napa Valley: Just the name conjures up images of endless lush greenery and a light, fruity glass of Pinot Noir sipped at sunset. This picturesque valley in Northern California is one of the most famous vineyard regions in the world, offering high-quality wine, sprawling estates, and breathtaking landscapes. And while a trip to Napa typically includes winery tours and tastings, there is much more to do and see. Here is a brief overview of this incredible region.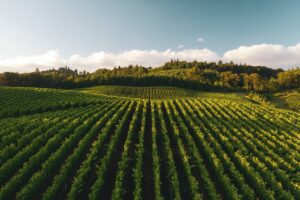 The History of Napa Valley
Just over 30 years ago, Napa Valley was a tranquil region of only 50 wineries. Fast forward to today, and it has become a premier destination for wine enthusiasts and connoisseurs worldwide.
Why? Put simply, because of the quality of wine found in bottles brandishing "Napa Valley" on the label. As its reputation spread far and wide, the region flourished at an astonishing rate. New vineyards were planted, and wineries sprouted up everywhere. An influx of winemakers and viticulturists, each with their unique vision and approach, also contributed to this rich tapestry.
Napa Valley Is Now a World-Class Destination
Nowadays, Napa Valley is a hub of innovation and excellence in the wine world. Wineries of varying sizes and styles coexist, ranging from small, family-owned boutique operations to grand estates. The diversity of these Napa Valley wineries means that there is a glass to suit every palate and many hidden gems waiting to be discovered. Visitors can savor everything from classic cabernet sauvignon and chardonnay to fascinating, lesser-known varieties.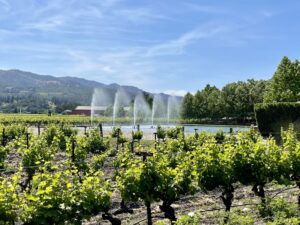 The explosion of Napa Valley wineries over the past few decades has put the region firmly on the global food and wine map. Napa is now a renowned travel destination, attracting visitors from far and wide who flock here to experience its vineyard scenery, world-class wines, and legendary hospitality. The tourism industry has flourished, offering everything from luxury resorts to charming bed and breakfasts. Foodies can also make the most of the many gourmet restaurants and cheerful local bistros.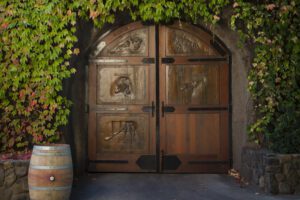 As Napa Valley grows and thrives, it remains firmly rooted in its winemaking traditions and commitment to quality. The dedication of its vintners to sustainable and organic practices, coupled with a deep respect for the land, ensures that Napa Valley's wines continue to stand among the finest in the world.
The Unspoiled Natural Beauty of Napa Valley
The transformation of Napa Valley over the past three decades is nothing short of remarkable. A once humble region of 50 wineries has blossomed into a global destination of over 500 wineries. Yet despite its rapid expansion, Napa Valley has preserved its charm and natural beauty, making it an attractive destination for wine lovers, hikers, and travelers.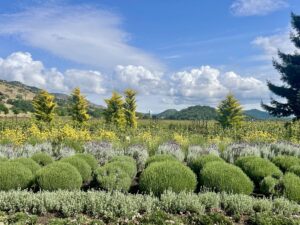 The region's rolling hills, scenic trails, and vineyard estates still captivate visitors to this day. While Napa has a buzzing wine scene, walkers and explorers can discover many pockets of tranquility to escape into.
Napa Valley Activities and Attractions
Napa Valley has so much more to offer beyond wineries and is famous for world-class restaurants, spas, and activities. For instance, visitors can explore the region via a hot-air balloon ride or vineyard hike. Or you can attend one of the many annual events, including wine festivals, culinary gatherings, and live music.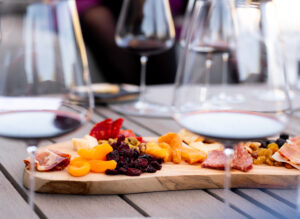 Napa Valley is a fantastic destination for food lovers, wine enthusiasts, and anyone who appreciates natural beauty. With over 400 wineries, 16 AVAs (American Viticultural Areas), and sightseeing attractions, there is something for everyone. Come and experience the magic of Napa Valley firsthand—your Wine Country experience is waiting.
Napa Concierge offers tailored Napa Valley tours and the best insider knowledge of the region. We'll keep you updated on the latest visitor tips, exclusive invitations, and upcoming attractions. Plus, we'll recommend all the best food and wine experiences.