Delving into the Natural Beauty of Napa Valley: An Adventure Guide
Nestled among the stunning landscapes of California's world-renowned wine country, Napa Valley is more than just a destination for wine lovers. With a hidden trove of outdoor adventures to discover, this region offers a myriad of activities for those seeking to immerse themselves in the beauty of nature. Napa Valley's captivating trails are a remarkable way to explore this stunning region, from leisurely strolls through picturesque vineyards to invigorating hikes along rugged terrain. In this article, we'll guide you on an unforgettable journey to the most breathtaking trails and activities that make Napa Valley an ideal destination for adventure seekers or things to do in Napa besides wine.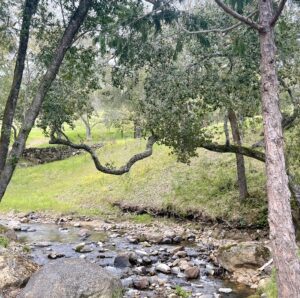 Start Your Journey with the Vine Trail
Begin your exploration with the Vine Trail, a remarkable 47-mile multi-use path that stretches from Vallejo to Calistoga. This picturesque trail showcases the breathtaking diversity of Napa Valley, inviting walkers, runners, and cyclists to immerse themselves in the region's charm. With many rest areas, public art installations, and captivating scenic vistas, the Vine Trail is a mesmerizing adventure that takes you through charming towns, rolling vineyard landscapes, and serene river banks. We recommend starting your journey at the Redwood and Solano Trailhead, conveniently located for parking your vehicle. As you embark on your excursion, take in the stunning vineyard panoramas along the six-and-a-half-mile flat terrain. After a leisurely ride, treat yourself to a mouthwatering pastry at Thomas Keller's Bouchon Bakery or an unforgettable English muffin at Model Bakery.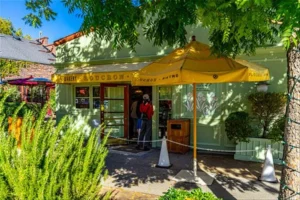 Experience the Agricultural Heritage of Napa Valley on the Stanly Ranch Trail.
Next on our list is the Stanly Ranch Trail, a captivating outdoor gem in the southern reaches of Napa Valley. Surrounded by awe-inspiring natural beauty, this trail offers a unique opportunity to delve into the region's rich agricultural heritage. Meandering through the storied Stanly Ranch, renowned for its lush vineyards, thriving orchards, and bounteous olive groves, the trail treats you to a panoramic spectacle of rolling hills, picturesque wetlands, and the iconic Carneros landscape. Whether you hike or bike, the Stanly Ranch Trail is a tangible testament to the seamless synergy between agriculture and Mother Nature, making it a must-visit for those searching for serene, picturesque experiences. And it's one of our personal favorites for leisurely dog walks!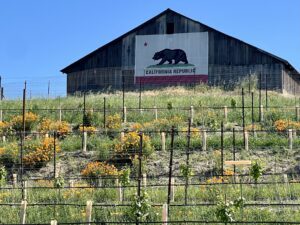 For the More Adventurous: Bothe-Napa Valley State Park
Nestled in the heart of Napa County, Bothe-Napa Valley State Park is a hidden gem that beckons nature enthusiasts and outdoor lovers alike. With an extensive network of trails that meander through lush woodlands, revealing towering redwoods, vibrant wildflowers, and tranquil creeks that provide a soothing soundtrack to your hike, the park offers an enchanting escape from the hustle and bustle of everyday life. Whether you're an avid hiker, a bird-watching enthusiast, or simply seeking a peaceful stroll, Bothe-Napa Valley State Park boasts a trail for every level of adventurer. From the shady serenity of the Ritchey Canyon Trail to the panoramic vistas along the Coyote Peak Trail, each pathway promises a unique and unforgettable outdoor experience amidst the natural splendor of Napa County.
Discover the Natural Wonder of Lake Berryessa
As your trusted resource for exploring the hidden treasures of Napa County, Napa Concierge invites you to discover the natural wonder of Lake Berryessa. Nestled amidst the rolling hills and vineyards, Lake Berryessa is an oasis to explore. Lake Berryessa is the perfect destination for outdoor enthusiasts, with crystal-clear waters and numerous recreational opportunities, including boating, fishing, hiking, or simply unwinding by the water's edge.
Oat Hill Mine Trail
Venture into the rugged terrain of Napa Valley and experience the thrilling challenge of the Oat Hill Mine Trail. This 8.3-mile trek boasts breathtaking panoramas of sprawling vineyards, tranquil valleys, and majestic mountain ranges. The historical significance of this ancient mining route only adds to its fascination. Be prepared for steep ascents and descents, but don't despair, for each turn reveals another awe-inspiring vista.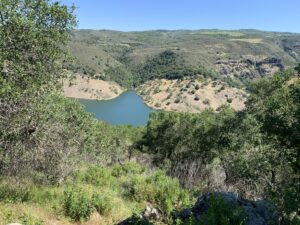 In Conclusion
Napa Valley is more than just a wine-lovers paradise. Its hidden trails, stunning landscapes, and enchanting natural wonders make it a must-visit destination for adventure seekers. So grab your hiking boots, bike, or fishing rod and embark on an unforgettable journey through Napa Valley's captivating trails.