A Unique Napa Destination Combining Food, Wine, Music, and Art
Feastitforward.com is a unique destination in downtown Napa that offers visitors a one-of-a-kind wine-tasting experience. Feast is a lifestyle brand and web-based media network. Their "click & mortar" venue offers an outdoor festival space, a film studio, and a multi-winery tasting room. The venue is designed to bring its web-based food and lifestyle network, Feast Network, to life by combining food, wine, and music while genuinely celebrating Napa Valley's spirit.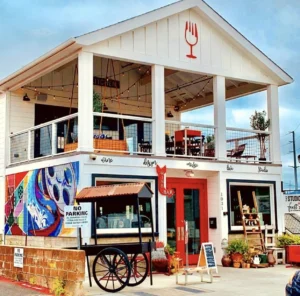 The Experience
At Feast, visitors are invited to explore various experiences, all of which revolve around the themes of food and wine. Whether you're interested in wine tasting, art exhibitions, live music, or being a member of their live film studio audience, there's something for everyone at this vibrant destination.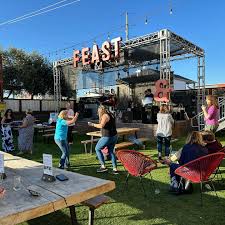 In addition, one of the standout features of Feast is its commitment to giving back to the community. The organization partners with many local and charitable nonprofits and donates proceeds to support these efforts. For example, audience member tickets directly benefit the celebrity talent's charity of choice when going live on their network. This dedication to social responsibility is at the heart of the Feastitforward.com mission, and it's a value that permeates every aspect of the experience.
The Wines
For wine enthusiasts, Feast offers an unparalleled tasting experience. The venue features a 16-winery collective from the region's most renowned wineries and lesser-known gems.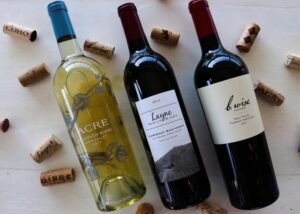 Visitors can choose between flights of reds, whites, or sparkling wines. Each flight is designed to showcase the unique terroir and flavor profiles of Napa Valley.
However, Feast isn't just about wine. The tasting room boasts a state-of-the-art kitchen that hosts cooking classes, demonstrations, and special events throughout the year. You will find events like their Yard Music series or Vintner to Vinyl Series. All their events include wine, food, and plentiful libations.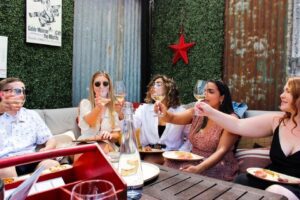 And if you want a more immersive experience, Feast offers various experiences, including wine tastings. These packages are perfect for anyone looking to explore the best of Napa Valley in a fun, engaging way.
Overall, Feast is a destination that embodies Napa Valley's spirit. With its commitment to social responsibility to celebrating the region's food and wine culture, Feast is genuinely one-of-a-kind. I recommend this as a must-visit for anyone looking to experience more of a local Napa vibe.