Make Your Wine Country Dreams a Reality with Napa Concierge Services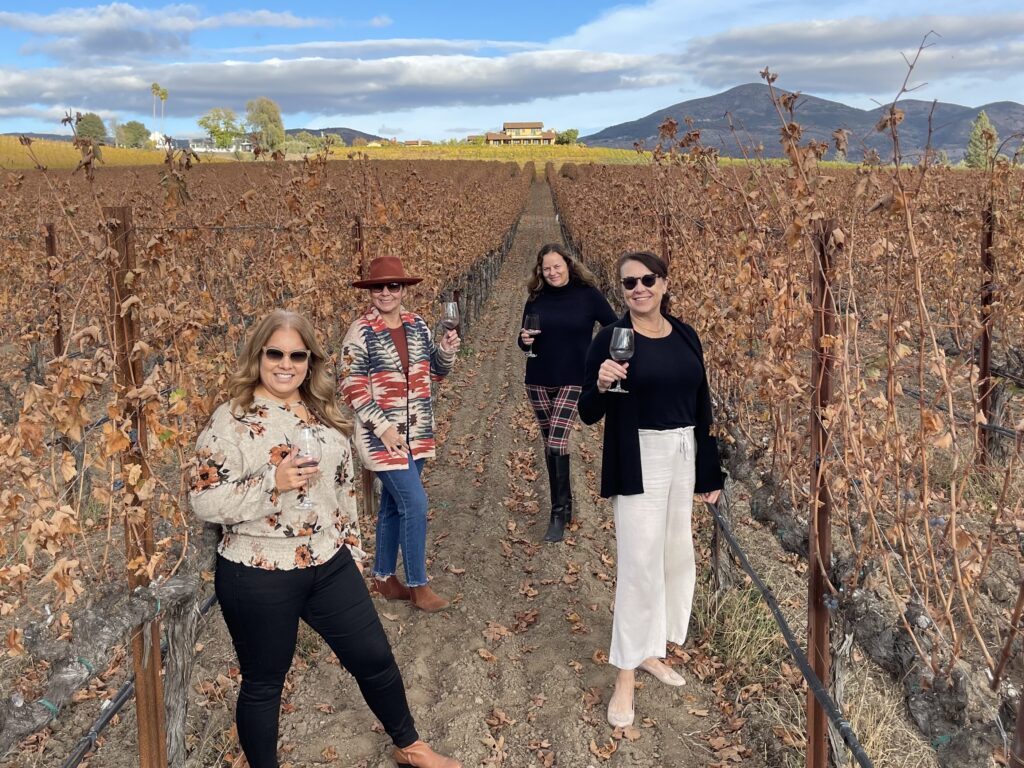 Experience 'secret' dining spots, off-the-beaten-path wineries, and hidden trails
Longing to explore the best of Napa Valley without getting trapped in the tourist throng? Want to find the best and most interesting wineries? Or an intimate candlelit bistro that only locals know?
Planning a wine country trip should be pleasurable, exciting, and not confusing. But with over 500 wineries and tasting rooms to explore—not to mention restaurants, trails, and venues—the choice can feel bewildering. This is why Napa Concierge will help you plan a trip tailored to you, your tastes, and your lifestyle.
Our luxury concierge service offers personalized assistance in arranging your unforgettable trip to Napa Valley. As residents of this region, we have insider knowledge of its secret treasures. This includes the very best wineries, restaurants, and activity spots.
Our mission? To make sure that you experience the true essence of Napa.
Luxury Napa Valley Trips Tailored to You
Napa Concierge goes far beyond the realm of wine, offering a full and personalized experience of the region. Our team can recommend "secret" dining spots loved by locals, off-the-beaten-path wineries, intimate performance venues, exclusive events, and lush, scenic vineyard trails. Napa has many fascinating faces, so why not see as many as you can?
Our customized approach to travel planning considers your tastes and preferences, ensuring that your trip is perfect for you. Whether planning a romantic getaway to Napa, embarking on a solo adventure, organizing a retreat with friends, or arranging a corporate event, we'll help you create the Wine Country experience of your dreams.
With Napa Concierge, you can transform your wine valley visit into an extraordinary adventure. Let us take care of the details, so you can immerse yourself in the beauty, flavors, and experiences that make this region so special.
Welcome to Napa Concierge, where unforgettable memories await.
Our Founder, Laura Gaffney—Napa Valley Expert and Events Specialist
Napa Concierge is the vision of Laura Gaffney, an event planning expert passionate about curating unforgettable journeys for our clients. Laura is a local to the Napa region, with deep roots in the community and an extensive network of connections. This means she can offer you exclusive opportunities, opening doors to experiences that other visitors might miss.
Laura brings a unique blend of expertise and creativity to our operations. With years of experience in event planning, digital media, and customer service, she ensures each client receives personalized attention and the highest level of satisfaction. Laura has a talent for curating experiences tailored to your desires and a gift for transforming your dreams into reality. Working with the Napa Concierge team, she can unlock the heart and soul of this region for you.
Whatever your Napa Valley fantasy is, we can make it a reality.
Start Planning Your Napa Experience